Michael D. Rivera
PhD. Student, Suarez Lab
mdriver3@illinois.edu
Program in Ecology, Evolution, and Conservation Biology
University of Illinois at Champaign-Urbana

---

Ants are an incredibly ecologically successful group, with much of this success contributed to their advanced division of labor. Morphological variation in the worker caste has often been linked to colony benefits, yet only ~15% of ant species are polymorphic. I'm interested in understanding why some ants show striking variation in their worker caste and others don't. To do this I am taking an integrated approach looking at how developmental constraints and ecological pressures translate to broad scale evolutionary patterns of worker morphology.



Powered by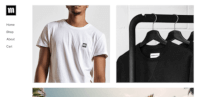 Create your own unique website with customizable templates.